This conference is available via live streaming video only.  
We are proud to offer this great midwest environmental compliance conference:
Midwest Environmental Compliance Conference (by live streaming video) October 26-27, 2021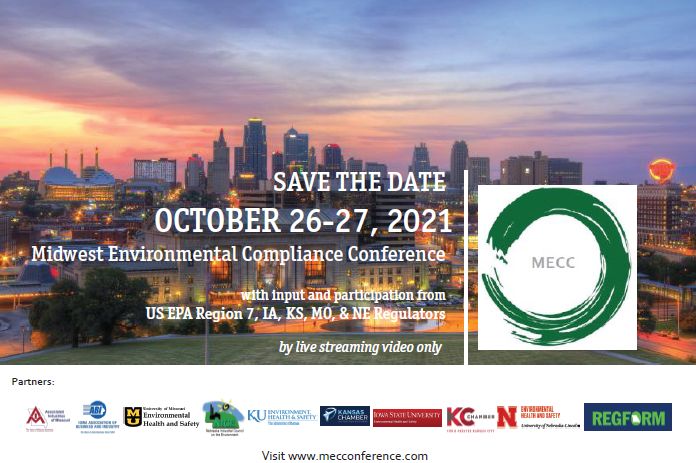 MECC examines the new environmental reality under the Biden/Regan era. We take a fresh, regional approach to the increasingly difficult task of environmental compliance, permitting, enforcement, and other critical environmental issues that impact Midwest facilities and institutions.
MECC is hosted by state business and manufacturing associations and supported by US EPA and state Agencies. This premier Midwestern environmental conference:
Provides an insider perspective on key regional issues
Offers valuable, up-to-date information on rapidly-changing areas of regulation and law
Creates a forum for valuable networking with regulators, clients and potential clients/customers
Fosters meaningful, professional conversation with federal, state and local regulators
Delivers great speakers and thought leaders with unique insights, real experience, and a seasoned perspective